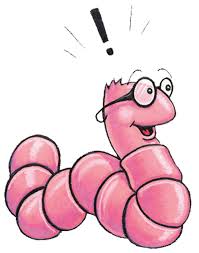 One week completed and only 13 to go - it's a breeze....NOT!!!
Today was Sunday trading and as slow as hell. I was bored and could not get motivated to be at my selling best.Worst trade day to date, but overall the week has been much better than last years first week.
A guy came up to the counter this morning and I noticed he had a worm on his shirt collar. It was wriggling as he talked to me and so I commented to him that he had a worm on his shirt. First he thought that I was having a piece of him but the woman I was serving said that there was actually a worm on his shirt.
At that point the man got irrate and told us both to mind our own business and that if he did have a worm on his shirt, it was his worm and he was entitiled to have it wherever he wanted to have it.
I was going to suggest that he obviously had an even smaller worm in his pants, but thought it best not to go there.
I vowed and declared at that point that I would never tell another man that he had a worm on his shirt ever again!